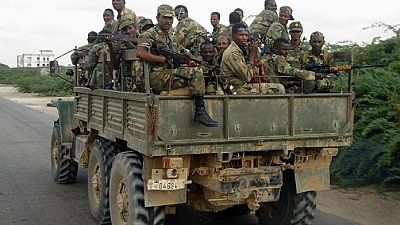 Hardly a day after human rights group Amnesty International called for the disbandment of a notorious paramilitary police unit in Ethiopia, the prime minister Abiy Ahmed has called for reforms in the country's defence forces.
In a discussion with senior members of the Ethiopian National Defense Force (ENDF), Abiy asked the security chiefs to focus on improving professionalism of the army.
He argued that the army plays a critical role in the securing national interests and sovereignty, in addition to 'protecting the Constitution and working for the befit of the people'.
Our national capacity will be evidenced when we are able to achieve our goals of peace, development and democracy as well as guarantee the dignity of our people and sovereignty of the country," he said.
Securing a peaceful transition
Abiy commended the defence forces for securing a peaceful transition when the former prime minister Hailemariam Desalegn resigned in February and a state of emergency was imposed.
"We managed to turn challenges into opportunities, revive hopes of the people and create fertile ground for peace by carrying out immediate national reforms," Abiy said.
Ethiopia PM appeals for unity, pledges democracy and improved relations with Eritrea
The prime minister also urged the security heads to lead reforms that would improve the army's capacity to handle advanced and modern threats.
''Ethiopia is faced with a complex and constantly changing threat, not just enemies in a battlefield but also the ever-evolving cyber and unconventional threats. Keeping safe requires leadership, constant adaptation and creating aggression deterrence capabilities.''
Abiy said the country's naval capacity should also be developed for the future, considering the the air and ground forces are adequately equipped. Ethiopia is a landlocked country and has recently been on a port acquisition spree, as it seeks to reduce its reliance on the Djibouti port.
source:-.africanews.c